When you buy a Property Of backpack, you are assured of a trendy, durable and environmentally friendly backpack. The backpacks are made from recycled PET bottles and sustainable leather details so that you can contribute to a cleaner world in style!
Property Of backpack
At Thunderkraft, the environment and the world we live in are just as important as looking good. That is why we focus on products with a sustainable origin and with a hip, minimalist, sleek look. The Thunderkraft collection includes backpacks, watches, travel bags, sunglasses, raincoats, but also items such as drinking bottles and beach towels. In the backpack category you can of course also buy your ideal Property Of backpack at Thunderkraft. Property Of is an inspiring brand from Amsterdam that distinguishes itself with trendy, minimalist designs where sustainability and ease of use are paramount. For example, every Property Of backpack is made from recycled PET bottles and sustainable leather straps. Anyone who wants to buy a Property Of backpack will receive a free ID tag, so that you not only have a truly unique bag, but also have less chance of losing it! You can easily request this ID tag as soon as you have received your backpack and will be sent separately. So are you looking for a durable and unique backpack? Then we would certainly advise buying a Property Of backpack. For a good comparison, you can recognize all sustainable backpacks in our collection by the green eco logo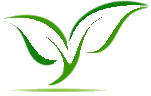 .
Which Property Of backpack can I buy at Thunderkraft?
We like to offer a wide range of products, so you can buy all models of the Property Of backpack that are currently released. A good example is the lightweight and compact Property Of Charlie 12h backpack. Everything you need in a day fits in this hip and minimalist backpack. A handy feature of this model is that you can unzip it completely, which makes packing easier. In this way it can be opened completely, so that you always have good access to your belongings. The Charlie backpack has a laptop compartment, a handy removable pouch and enough compartments to store smaller items. You can buy this beautiful Property Of backpack in the colors Stone Blue, Dark Forest, Midnight Black and more.
Advantages of buying a Property Of backpack
The advantages of buying a Property Of backpack are both the beautiful design and the user-friendly features of the backpack. When you buy a Property Of backpack, you are guaranteed a sustainable and environmentally friendly backpack, made entirely from recycled PET bottles and sustainable leather. Also, all Property Of backpacks are made of completely waterproof material, so you can easily take it with you everywhere you go. You can buy your Property Of backpack with Klarna Afterpay, iDeal, credit card or with one of the other payment methods that we offer free of charge. If you order it before 10:00 PM, it will be shipped the same working day. You can check the delivery time indication for your country here. If your delivery address is in the Netherlands or Belgium, you can also select one of the 3500+ PostNL pick-up points.
In addition to information on buying a Property Of backpack, we are also happy to recommend you the following pages: