20 Jul 2023
Let's go to the beach! The beach essentials that should not be missing
Summer has finally arrived and that means we can relax on the beach again. Have you been looking forward to it as much as we have? Of course you want to make the most of your beach day, so that you can relax on your beach bed for as long as possible. The best way to ensure your ideal beach day is to go prepared. We have listed a number of beach essentials for you that are really a must for your day at the beach!
Beach blanket
One of the beach essentials that should not be missing is a beautiful beach blanket / towel. A beach blanket is wonderfully spacious, very practical to use and therefore the basis for your day at the beach. Do you also dislike being completely covered in sand because your towel is just too small? Or are you looking for a towel that matches your beach look? Then we have a nice selection of items for you. The beach blankets and towels from Thunderkraft are a must have for your ideal beach days. Read on to see which product best suits your needs.
Slowtide beach blanket
Slowtide beach blankets are perfect for your day at the beach. Due to the large size of this beach blanket, you don't have to worry about lying on the sand. These beach blankets come in different designs and are made from 100% Turkish cotton. The beach blanket is also very durable, because it is made of 100% GOTS certified organic cotton. Are you looking for the perfect grab-and-go for every destination, which is also sustainable? Then this beach towel is the beach essential for you!
Slowtide beach towel
Are you looking for a towel that completes your beach look and is a real eye-catcher? Then the towels from Slowtide are really something for you. These towels are made with an important focus on trendy designs and sustainability. That's why they are made of 100% super soft and absorbent organic cotton. These towels also use sustainable reactive dyes, which prevent your towel from discolouring. How cool is that! Do you also want a towel with a unique print? Then check out your favorite Slowtide item in our webshop.
Drinking bottle or thermos
One of the most important things during a beach day is to drink plenty of water. By drinking well and hydrating you can last a lot longer and prevent you from getting sunstroke. Of course we crave a cold drink on such a hot day. That's why we take that cooler to the beach every time. However, a much more convenient option is also possible, such as the drinking bottles from 24Bottles. These bottles keep your drink cold for up to 24 hours! Not sold yet? Then read on and don't forget to stay hydrated.
24Bottles thermos flask
With the 24Bottles thermos flask you ensure that you keep your drink cold for up to 24 hours. This bottle is also multifunctional, because with the colder days this bottle also keeps hot drinks warm for up to 12 hours. Due to its light weight, this bottle is also very easy to carry. The bottle is made of 100% BPA-free stainless steel. Due to the wide mouth, the bottle is very comfortable to drink and you have the option to add ice cubes. This way you can keep your drink extra cool. Which thermos would you choose?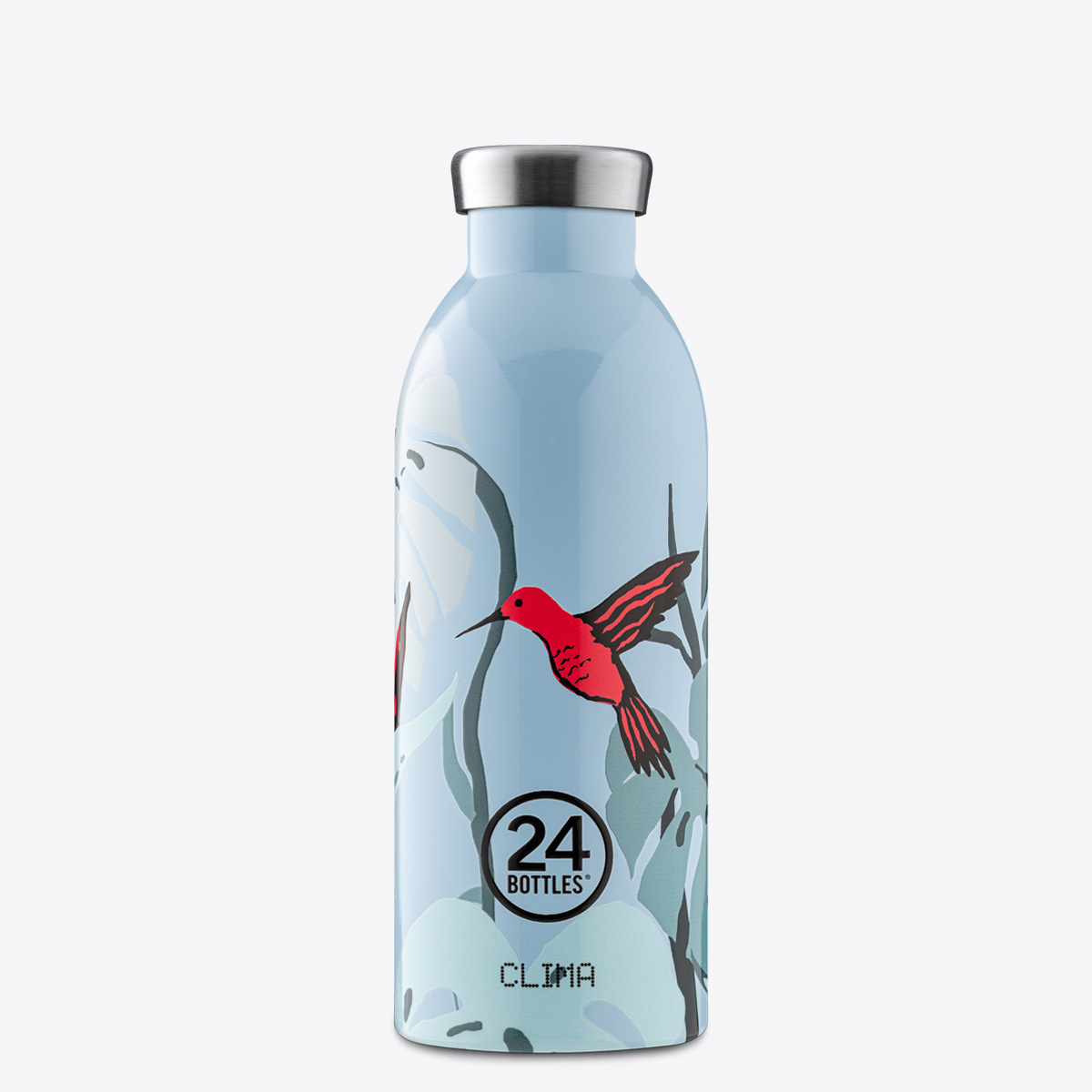 24Bottles drinking bottle
This reusable drinking bottle gives an extra touch to your beach look. Do you want to save space in your beach bag and don't want to walk around with a heavy bottle all the time? Then the 24Bottles drinking bottle is perfect for you. The bottle is a nice eye-catcher because of its many available fun prints and colors, which reminds you in a fun way to drink well. This drinking bottle is also made of 100% BPA-free stainless steel. This ensures that the bottle is easy to clean and lasts a very long time. The bottle can be filled up to 500 ml, or go for the larger version of 1 liter. Take a quick look in our webshop and order your sustainable drinking bottle!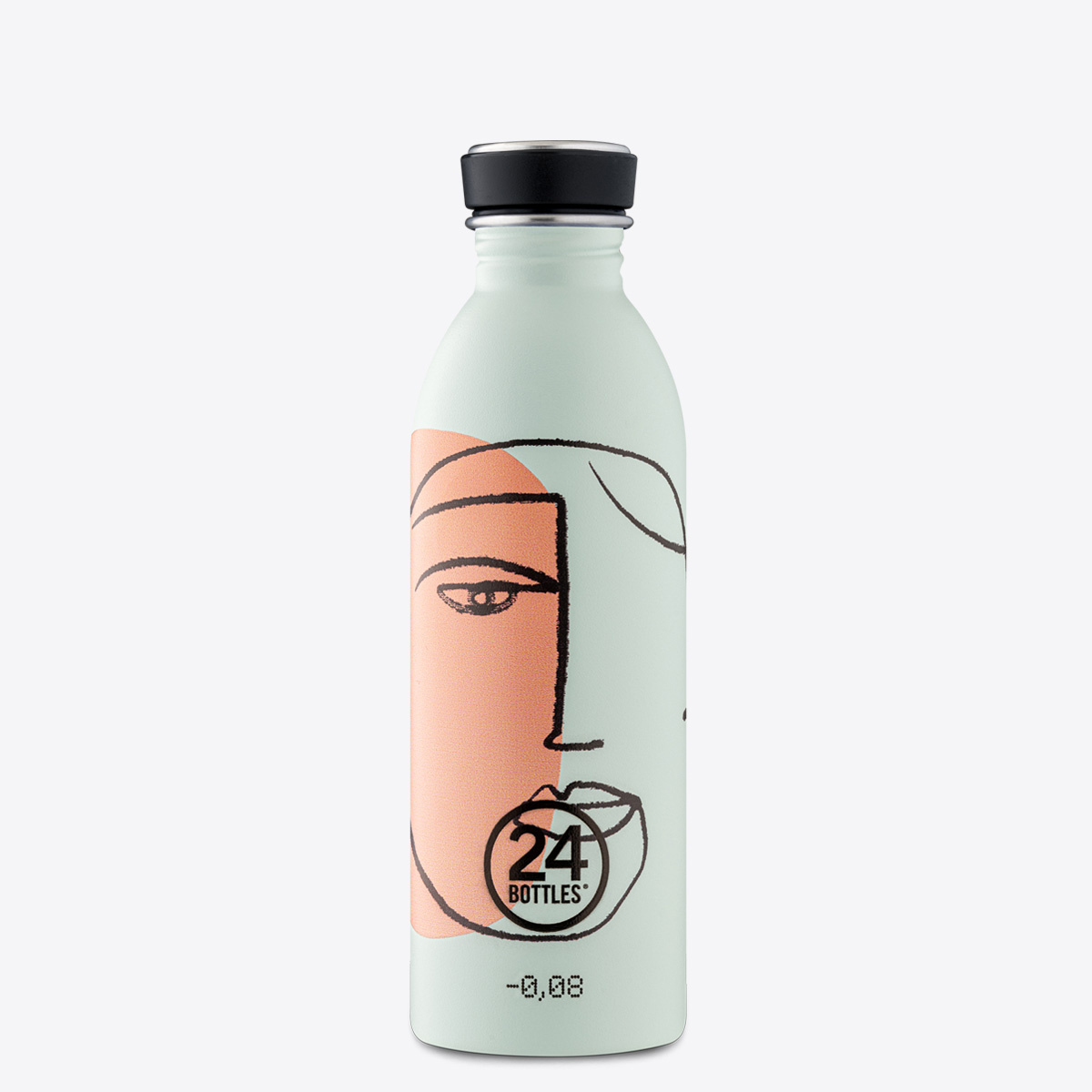 Komono sunglasses
Another important item that cannot be missed among your beach essentials? Stylish sunglasses that protect your eyes against harmful UV rays. Sunglasses are indispensable when summer starts and are not only functional, but also fashionable! It is often the first item we think of when the sun starts to come through again. When it comes to sunglasses, we naturally think it is very important that it protects our eyes well, but it must of course also fit the latest trends. Are you curious which models of Komono are in the latest summer drop?
Komono Lulu
One of the sunglasses trends that we will see a lot in 2023 is the cat-eye frame. The Komono Lulu is a fashionable, contemporary pair of sunglasses in a cat-eye frame. This frame is lightweight and offers UV 400 protection. Another advantage of these sunglasses is that they have scratch-resistant polycarbonate lenses. The glasses are available in many different colors and patterns, so that you can completely match your glasses with your beach look. The glasses also come with an included cleaning cloth and glasses case. This way you can be sure that you can safely take the glasses with you everywhere in your beach bag.
Komono Bobby
If we look at another sunglasses trend that you will see coming back in 2023, we see a sleek and elegant model with subtle square lenses. The Komono Bobby is a pair of glasses that fits perfectly into this trend and is also made of 100% bio-nylon. Just like the Komono Lulu, the glasses are made of scratch-resistant polycarbonate lenses, so they do not easily get scratched. Of course, these glasses also come with a cleaning cloth and glasses case, so you can always take them with you. This way you will always be prepared with your new sunglasses. Do you already know which trendy glasses suit you best?
Weekend bag Rains
We have already listed a number of beach essentials, but there is still one important item missing. That is of course a bag in which you can easily transport all your essentials. The Rains weekend bag is a very suitable type of bag for this. The bag has a spacious main compartment, in which you can store all your beach stuff. Another advantage is that the Rains weekend bag is completely waterproof. This way you don't have to worry about splashing sea water or an unexpected tropical shower. In addition, you can also use this bag very well for holidays and travel. Are you curious what else the Rains weekend bag can offer you? Read more on our website.
Shop your beach essentials at Thunderkraft
Shop your beach essentials at Thunderkraft, so that you are well prepared and stylish for a wonderful day at the beach. Use the various filter options and categories and easily find the products you are looking for. If you order your beach essentials on working days before 10 p.m., they will be shipped the same day. With us you can pay safely, easily and even afterwards. If you have any questions about your ideal beach essentials, simply contact our customer service via [email protected] or telephone number: +31202101170.